Are you considering a Rural Medical Program compared to the Urban Medical Program but have been struggling to find information? You've come to the right place! In this article, we discuss what's involved in a rural medical program, including the differences between a full-time program and a clinical placement, and look in more detail at rural campuses and facilities, accommodation and life in rural Australia!
What's Involved in a Rural Medical Program Compared to an Urban Medical Program?
What is involved in a Rural Medical Program?
Most Australian Universities that offer medical courses will provide students with an option to study or practise in rural Australia. These Universities have their own rural clinical schools where students study and gain clinical experience, like University of NSW (UNSW) Rural Clinical School in Coffs Harbour and Wagga Wagga, University of Western Australia's (UWA) Rural Clinical School of WA, and Monash's Clinical Skills and Simulation Centre (CSSC) in Bendigo. Some Universities have compulsory rural medical placements, like the University of Adelaide (minimum 6 weeks).
Students can also gain clinical experience in rural and regional hospitals. Australian Universities usually partner with hospitals or medical centres in different regions to provide plenty of opportunities for their students to undertake their clinical placements. For instance, The University of Sydney (USYD) partners with Dubbo Hospital, Dubbo Private Hospital, Orange Health Service and Dudley Private Hospital to provide students with both private and public health experience in rural Australia.
Some Universities offer you a choice to study in an urban/metropolitan stream or a rural/regional stream full-time. Other universities will provide you with 1-2 years of clinical placements in rural or urban health centres. Depending on which option you choose, you can be learning in a rural environment for a few weeks up to 5-6 years. We will go through the difference between all of these options shortly.
The content taught and assessed in rural and urban Universities remain the same to maintain consistency between the two streams.
However, the difference between urban and rural medical programs mainly lies in the practical element of their studies. Medical students in rural areas will find themselves dealing with a wide variety of cases and patients that they might not come across in metropolitan areas, and are usually given more autonomy. This is because there are more patients to each physician in rural areas than in metropolitan areas. So, every day will be different from the next; you might even get to work through bushfire or drought scenarios. By the end of your placement, you will essentially be a jack of all trades!
Rural medical programs also aim to give students insight into Australia's rural health and communities. You will see how things are run in rural communities and forge a connection with the communities. It is a unique and rewarding experience.
Note: Remember, each rural medical program differs from University to University. So, this article goes through general information about what a rural medical program involves.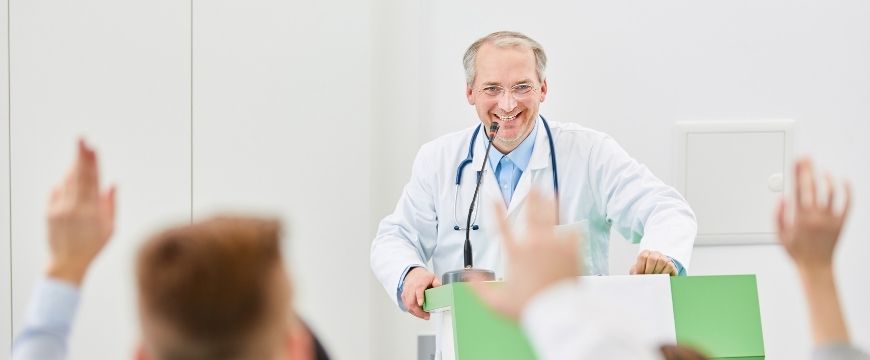 Full-time program
A full-time rural medical program is when a student chooses to undertake the rural stream as opposed to the urban stream. This means that the student will complete the majority of their studies in rural Australia, often on the University's rural campus.
Not all Universities offer a full-time rural medical programs, and those that do usually accept a limited amount of students.
This is because running a rural program simultaneously with an urban program requires much more effort to maintain. Universities must provide educational centres, practical hospitals and medical facilities, and ensure that there is an adequate amount of staff to teach the students.
Let's take a look at which Universities offer full-time rural medicine programs:
La Trobe / University of Melbourne Doctor Rural Pathway
How many students are accepted into the full-time rural program?
To get a better understanding of this, let's see the number of places available for some rural medical programs.
Some rural programs have very small cohorts. For instance, only 30 students are accepted in the University of Melbourne Medicine of Doctor Rural Pathway. Monash also only accepts 30 students into their Extended Rural Cohort and another 30 into their Rural End-to-End Program. UNSW Rural Clinic School Port Macquarie campus only accepts 26 students a year.
Other full-time rural programs have slightly larger cohorts (although this is still smaller than urban streams medical). For instance, the UNE and Uni of Newcastle joint medical program offers 170 places across both campuses. This means approximately half of these students will be studying in the rural stream at a UNE rural campus.
Where will you complete your degree?
Students who choose a full-time rural stream will be studying on the University's rural campus for the whole duration of their medical studies.
However, you will still get a chance to do your clinical placements in an urban hospital or another rural area of your choice!
Often, these opportunities will come in your last 2 years of University for your compulsory clinical placements.
In most cases, if you begin in the rural stream, you won't be able to change your streams or campus once you start the degree. Some Universities require you to drop out of the course completely and reapply to the Medical (urban stream) degree if you wish to change. Other Universities only require you to stay at your chosen rural campus for the first two years, before having a choice to change to another rural campus (eg. UNSW Rural Clinical School).
Students can also apply to the Royal Flying Doctor Service for placements. You should contact your university to find out more information about these programs. The RFDS services remote regions for general and emergency health and is a unique and rewarding experience.
What are the rural campuses like?
The University's rural campuses that medical students attend are specialised in Healthcare.
You will find that these schools have their own medical facilities and learning centres that will support the students for the whole duration of their degree. You won't be missing any facilities or resources by going to a rural campus.
For instance, UNSW Port Macquarie Campus has classrooms, video-conferencing facilities, student common areas, student computer labs, biomedical science labs, anatomy/pathology labs and simulation and clinical skills facilities. Similarly, La Trobe has classrooms, research labs, simulated residence areas including simulated bedrooms, toilets and paramedicine simulation labs, and other learning facilities.
Many Universities also partner with rural hospitals and medical centres to provide extensive clinical experience for their students.
Check them out here: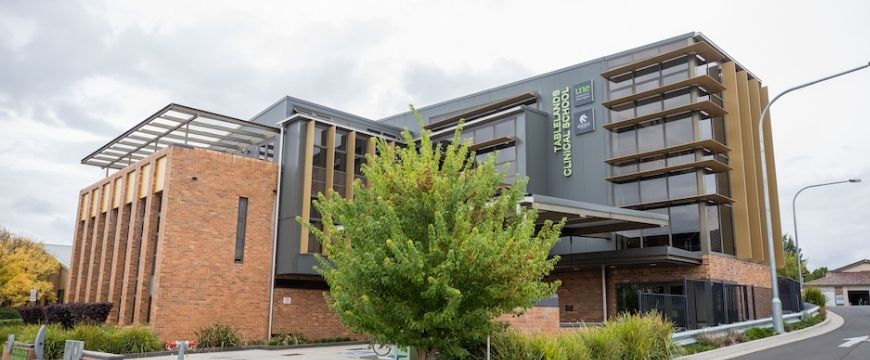 Short-term rural clinical placements
Short-term rural clinical placements are different from full-time rural programs. Clinical placements are a compulsory part of every medical degree where students attend a hospital, medical centre or other healthcare clinics to gain practical experience. Medical students will learn from doctors and healthcare professionals and directly work with patients.
Essentially, both students from metropolitan and rural streams can choose a rural clinical placement.
How long do the placements last?
Placements normally occur in the last 2-3 years of your medical degree and can run for a few weeks up to 1-2 years. Some universities require students to sign up for their Extended Rural Programs in order to undertake a longer rural clinical placement, like UQ.
Let's see the Universities' rural placement information in more detail:
University 
When is the placement available?
Length
University of Adelaide
Year 4
9 weeks
Year 5
36 weeks (full academic year)
Year 6
4 weeks
Curtin University
Year 4
–
University of New England/University of Newcastle
Year 3:
A few weeks
Year 4 and 5:
1 year
University of Sydney
Year 3 and 4
1 year or 2 years
University of Queensland
Year 3 and 4
6 weeks, 1 year, or 2 years (extended program)
Monash University




Year 1
2 weeks
Year 3B
1 year
Year 4C
1 Semester
Year 5D
2 weeks and/or four 6 week rotations
University of New South Wales
Phase 2, 3 or 4
At least 4 weeks
University of Western Australia
Penultimate year
1 year
Western Sydney Uni/Charles Sturt
Year 3, 4, and 5
4-5 weeks placement
How many students are accepted into the rural clinical program?
The universities do not specify a limit for rural clinical programs. However, spaces are still limited for these programs as there are minimal availabilities in rural communities. So, it is best to submit a well-written application and submit it early, so you don't miss out!
Most universities require students to undertake a compulsory rural clinical placements during their medical degree.
So if you do miss out on an extended placement, you will still have a few weeks of experience in rural Australia!
Where are the placements held?
In most cases, placements are held in rural hospitals or medical centres. Students undertaking the short-term rural clinical placements will also have access to the Rural Clinical Schools for their education and learning.
Here are some examples of University partnerships:
USYD:

Dubbo Hospital
Dubbo Private Hospital
Orange Health Service
Dudley Private Hospital (Orange)

Monash:

Gippsland-based community and hospitals
Rural community practice in north-west Victoria
Regional hospital in north-west Victoria

UNE/University of Newcastle Rural Clinical Schools:

Armidale Rural Referral Hospital
John Hunter/Royal Newcastle Centre, John Hunter Children's,
Gosford and Wyong Hospitals
Tamworth Hospital
Manning Base Hospital
Maitland Hospital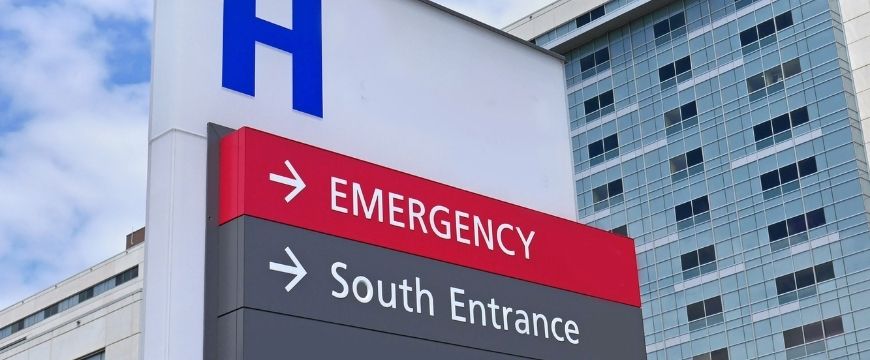 Accommodation in rural Australia
There will be student accommodation available for students who do rural medical programs. Some Universities have buildings on-campus and others have university-owned houses and apartments that are a short distance from the university.
There are a variety of different rooms available, ranging from 1-bedroom rooms to 6-bedroom shared apartments to studios. University accommodation normally includes common areas, kitchens, lounges, and other fun facilities.
Here are some links to the University's rural accommodation that you can check out: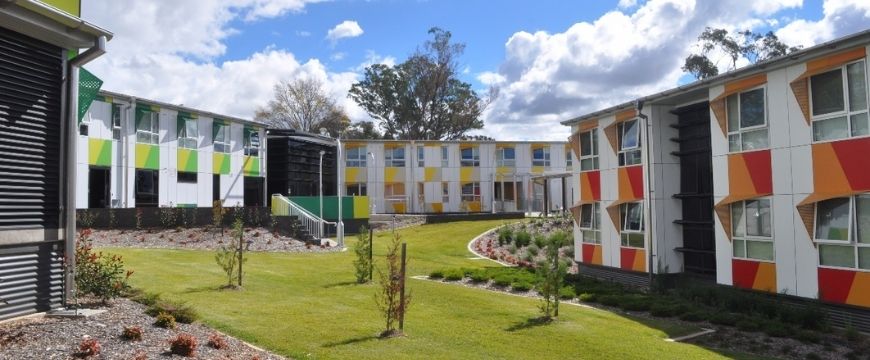 Life in rural Australia
There is a belief that moving to rural Australia will be isolating and boring. However, that is not true at all!
There are plenty of societies, sports clubs, and events held on the University's rural campus that will make your University experience enjoyable and fun! These include hobby-based clubs like GAME Club from Charles Sturt or Medical based societies like UNSW Rural Allied Health and Medical Society.
You also get a chance to explore and bond with rural communities. Join in on community events with your friends to create an unforgettable rural medical experience.
Want to get the UCAT score you need for entry?
UCAT Masterclass is the quickest and most effective program for UCAT preparation. Try it free!